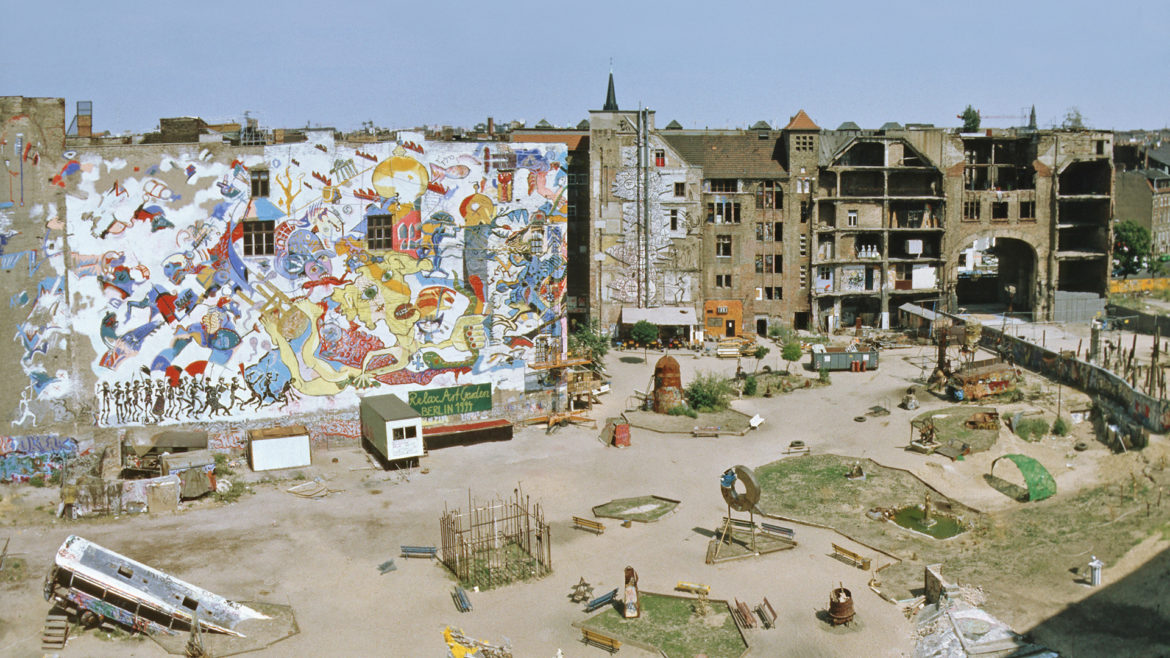 Stefan Schilling was born in Erfurt. Since 1991 he lives in Berlin. In the 90s he worked in the Tacheles arthouse as painter, graphic designer, silk screen printer, curator and photographer.
It was in that time phrase and in in the last years of the Tacheles, when he created a detailed photo documentary which is now available in form of a book titled "Tacheles-Die Geschichte des Kunsthauses in Fotografien von Stefan Schilling" (translated: The story of the Tacheles arthouse in photos of Stefan Schilling). The book illustrates pictures, anectotes and quotes of ex Tacheles residents.
We are honored to not only offer an exclusive signed version of Schillings book but also show exclusive photo material of him in an one month exhibition on the 11th of February called Tacheles 27.